Herb Ely
ASU MLK Community Servant-Leadership Award recipient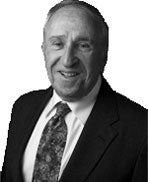 A deep sense of fairness has made Herb Ely a tenacious fighter for the underdog his whole life. In more than 50 years as a practicing trial lawyer in Phoenix, he has stood up for the rights of individuals who lack money or power to pursue issues of social and human justice.
He continues to represent citizens in all walks of life, both within his law firm and on a pro bono basis. His passion for advancing equality spans race, age, religion and life circumstance.
When Ely arrived in Phoenix in 1958 he immediately joined the Phoenix Council for Civic Unity, which worked to eliminate discrimination, and he became legal counsel and vice president for the local NAACP. Soon he was providing counsel to black youths who participated in sit-in demonstrations, and he often joined them on picket lines.
Ely drafted Arizona's civil rights bill that was signed into law on April 1, 1965, prohibiting discrimination in voting, employment, labor union membership and places of public accommodation
He was active in the Phoenix Anti-Defamation League, launching a successful fight to eradicate restrictions against Jews at Arizona resorts. He participated in boycotts, pickets and strikes with Cesar Chavez and others in the struggle to improve working conditions and pay for farm workers in Arizona.
Ely also won the case that established that Native Americans could use peyote in religious ceremonies. He has successfully fought for the rights of nursing home patients, veterans and the mentally ill. The list goes on and on.
His legacy in Arizona was cemented in 1974, when he co-founded the Arizona Center for Law in the Public Interest, the most successful non-profit public interest firm in the United States. For this and for his other service to the public, he received the American Bar Foundation's first Pro Bono Award.
Most recently he received the American Jewish Committee's 2009 Judge Learned Hand Community Service Award, for his sustained contributions to the advancement of equality and democratic principles. ASU is proud to honor his lifetime of service with the 2011 Martin Luther King Servant-Leadership award.
Alex Wilson
ASU MLK Student Servant-Leadership Award recipient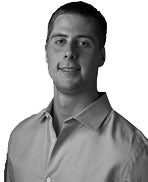 Inspired by the example of mentors in his life, Alex Wilson taught free swim lessons to 20 children in the summer of 2009 and donated more than 800 cans of food to the local shelter. At the time he was working full-time, running the city swimming program for his hometown.
Last summer he took the funds he'd saved and went to Tanzania, where he taught in a community about health and HIV/AIDS prevention and treatment, and tutored in an orphanage. The experience made him dream even bigger.
Now the ASU pre-med senior is raising funds to build a trade school in Tanzania, and he plans to move there to start construction following his graduation in May. He'll have a degree in kinesiology with an emphasis in human physiology, and a minor in non-profit management. Eventually he plans to get an M.D. and Ph.D. so he can practice in third world countries and teach part-time.
Wilson has been chosen for the 2011 MLK Student Servant-Leadership award, for his commitment to leading others through volunteer service. He also is on the dean's list and works as a biomechanical obesity researcher in the lab of ASU Professor Devin Jindrich.
To further his efforts overseas, the energetic, goal-driven young man has founded a non-profit organization. He'll raise funds by taking a 120-mile pledge walk in January near his hometown of Cape Cod, Mass., and by riding his bike across the United States next summer, from San Diego to Boston. He also hopes to get other students involved in the Tanzanian project, and he's selling wrist bands on a website and applying for grants.
Wilson plans to create partnerships between schools in the United States and those in Tanzania, for tutoring activities and a language exchange via laptop computers and video cameras. He'd like to recruit young adult volunteers to teach for a period of time in Africa. He hopes eventually to establish trade schools in other African countries, to encourage education and entrepreneurship in struggling communities.