Bob Ramsey and Jenny Norton
ASU MLK Community Servant-Leadership Award recipient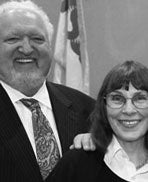 Bob Ramsey and Jenny Norton have been awarded the MLK Servant-Leadership award for their work with the homeless and support of education. In the late 80's Ramsey and Norton founded the Ramsey Justice Foundation to serve the underrepresented and marginalized members of the community, as well as those in foreign countries and developing nations. Through the foundation, the couple work to feed the homeless in a rotating shelter and provide basic living needs. Norton also lends a helping hand to those in need as a volunteer chaplain at Tempe St. Lukes Hospital. "I visit patients who are underinsured, access state insured or homeless. I help the homeless to get on access and after care so they don't return to the streets until they are completely well," said Norton. To further support the educational needs of the growing community, the Ramey Justice Foundation offers numerous scholarships and grants students at ASU, Maricopa Community Colleges, the Tempe Union High School District and the Phoenix Union High School District to name a few. "We offer scholarships for diversity, LGBT, research study and general studies," said Norton. "Anyone that needs civil rights is on our list to help. I believe that just as the sun is the reason we have light, equality and education are the reasons we can live." In 2010 Ramsey and Norton were honored with a Lifetime Achievement Award from the Tempe Chamber of Commerce. They have also earned the support of Mayor Hugh Hallman and are currently working in conjunction to open the Evelyn Rose Hallman endowment, named after Mayor Hallman's mother. The endowment will be used to provide permanent supportive housing for participants in the Interfaith Homeless Emergency Lodging Program (IHELP). IHELP is a coordinated effort of various faith communities in Tempe that provide meals, shelter and showers for the homeless. In the future, Norton says she plans to continue her work with homeless and hopes the homeless epidemic is brought to an end.
Timothy Huffman
ASU MLK Student Servant-Leadership Award recipient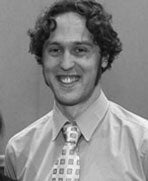 Graduate student Timothy Huffman has been chosen to receive the 2012 MLK Student Servant-Leadership award for his work with homeless and at-risk teens. The cause is particularly close to his heart, as Huffman intentionally chose to be homeless for six months of his life to gain a greater understanding of the world and himself. Upon moving to Arizona to attend Arizona State University, Huffman decided to get involved with StandUp for Kids, a national non-profit outreach that works to rescue at-risk and homeless youth. After volunteering his time with StandUp for Kids Phoenix, he decided to create StandUp for ASU to spread awareness among college students and impact the surrounding community. "There are a lot of students here and it created the opportunity to connect the ASU community with homeless youth in the area that needed a lot of help," Huffman said. As an organization, StandUp for ASU actively provides food, water, clothing and hygiene products to those living on streets and homeless shelters. On the weekends, those in need may also take advantage of two safe houses in Downtown Phoenix where they can do laundry, eat a hot meal, shower and conduct job searches using the Internet. However, Huffman's personal goal for the club is to foster relationships with those who go otherwise unnoticed. "Everybody tries to make the homeless population invisible, so we reach across that barrier and engage in conversation with them," Huffman said. "We also use this conversation to find out their needs and connect them with other organizations that may be able to help them find a job for example."
Although he does not know where and what he will be doing in the future, Huffman states positively that he will continue to seek solutions to the greatest challenges of his community. "I care about people and I'm driving to help them," said Huffman. "My goal in life to achieve the greatest possible good within the community I'm living in," said Huffman.