Antonio Bustamonte
ASU MLK Community Servant-Leadership Award recipient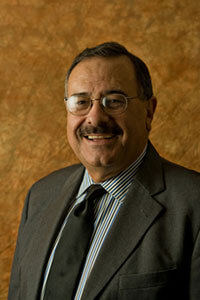 Antonio Bustamante has been selected to receive the 2013 Martin Luther King, Jr. Servant-Leadership Award. Growing up in Douglas, Ariz., Bustamante knew from an early age that his passion lies in civil rights and advocacy. Inspired by his mother's desire to stand up for what she believed in, Bustamante learned to fight for social justice, human rights and against discrimination. The ideals were only further engrained while watching the civil rights movement unfold on television, as leaders like Martin Luther King, Jr. sought to bring peaceful change to members of the minority. In the summer of 1973, Bustamente took up the plight of the United Farmers Workers Movement. He was thrust into Cesar Chavez's inner circle, and began learning from the man he grew to admire. "What do Latinos have in this world that is truly ours, that we can cling to and that was recognized as great? It was Cesar. Cesar was ours," he said.
Megan Salisbury
ASU MLK Student Servant-Leadership Award recipient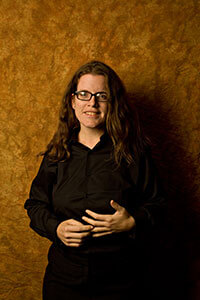 Megan Salisbury, a high-achieving student in the School of Social Work at Arizona State University, has been selected as a recipient of the 2013 MLK Student Servant-Leadership award for her work with homeless veteran and lesbian, gay, bisexual and transgender (LGBT) populations. Salisbury decided to dedicate her life to service after the events of Sept. 11, 2001 made her realize that material possessions do not equate to a fulfilling life. With a one-way ticket in hand, Salisbury moved to Arizona where she enrolled in ASU and Barrett, the Honors College to pursue a bachelor's degree in social work. She also began volunteering at Central Arizona Shelter Services, the Arizona Coalition to End Homelessness, Mulligan's Manor, Arizona StandDown and Project H3: Vets. As part of her work, Salisbury frequently meets with shelter staff members to open discussion about the unique needs of the LGBT community and make suggestions about how to better serve this population.