Fatima Halim
ASU MLK Community Servant-Leadership Award recipient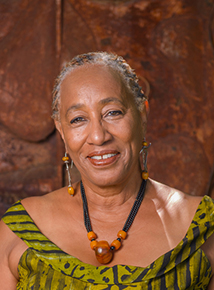 Fatimah Halim is an artist born into a family of writers, storytellers and musicians. She has garnered success as a Special Events Coordinator, professional performance artist, pop vocalist, ethnic dancer, and inspirational author and speaker. She is the designer, facilitator, and author of Rites of Passage Programs for Phoenix area youth. This commitment to youth has driven her passion for over 20 years. Her dedication to promoting the development of women and girls is also evident in the Journey Home Program: An Arts Experience for Incarcerated Women; in her latest book, "Blueprint for Womanhood: A Rites of Passage Handbook for Growing Girls. In Zhenzhou, China, she was a guest of the Shanghai Women's Federation, where she presented a workshop on her Rites of Passage Program at Sias International University.
Her background in Economic Development includes working with the City of Phoenix Economic Development Department where she was responsible for the overall marketing and promotion of citywide economic development programs and activities impacting thousands of small businesses and advocacy organizations annually.
For over thirteen years, she has created and produced major cultural festivals and events for the City of Phoenix enhancing the cultural image of Phoenix on a national level.
Fatimah began her professional life in New York City as back-up singer for Laura Nyro and recorded with Jimi Hendrix as a member of Ghettofighters. She traveled to Africa, Europe, the Caribbean, Brazil, the Bahamas, and throughout the American South studying her art and performing her stories. She has toured, as a storyteller, with Rosa Parks, Mother of the modern day Civil Rights Movement and her highly acclaimed one-woman show "She's So G.H.E.T.T.O. – Chronicles of a Ghetto Girl Gone Goddess" has brought audiences to their feet in tears and laughter. She is currently wowing audiences with her new one-woman show "Juliette Must Die – A Story of a Woman in Conflict with Herself."
Alpha Kappa Alpha awarded her the 2012 Emerging Young Leaders award and the George Gervin Prep Academy presented her with the 2012 Community Service Award. In 2011, Fatimah was presented the Icon Award by the Worthy Institute; 2010 Links Living History Award for the Arts; 2010 National Council of Negro Women Award recipient; 2009 Hon Kachina Award; the YWCA's Tribute to Woman – Creative Artist of the Year Award; Phoenix College – Alumni of the Year; Phoenix College – Living Legend Award; Arizona Governor's Mentoring Award; Phoenix Human Relations Commission Dr. Martin Luther King, Jr. Living the Dream Award; Phoenix Black Community's Quiet Hero Award; ASU students' Nzinga Award; and BlackpoetVentures' Angaza Award. She was named "Best Goddess of the Sisterhood" in the New Times Best of Phoenix for her work with women and girls and recognized by the Phoenix Suns Organization for her work with youth.
Fatimah has also received one of the highest awards from the East Valley NAACP, honored at the 2015 Freedom Fund Gala with the Roy Wilkins Community Service Award.
Jasmine Anglen
ASU MLK Student Servant-Leadership Award recipient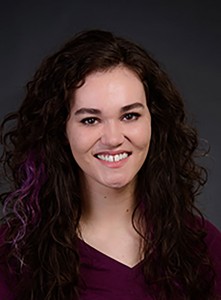 Jasmine Anglen is the founder and president of the nonprofit, All Walks Project, to provide rehabilitation programs to survivors of sex trafficking in Arizona. Under Anglen's leadership, the program received the Edson Student Entrepreneurship Initiative Award of $10,000 and is set to expand nationally.
Anglen is a Finance and Management dual-major at Barrett, The Honors College and the W.P. Carey School of Business and is set to graduate spring 2016.
As a Changemaker Entrepreneur of the Year Finalist, Anglen was selected as one of the most promising and effective student social entrepreneurs at ASU. Other honors include; Undergraduate Student Leader of the Year Finalist, Social Venture Partners Fast Student Pitch Winner, Clinton Global Initiative University Delegate, W.P. Carey Business School Student Leader of the Year Finalist, Craig and Barbara Barrett Scholar, National Merit Scholar, Flinn Foundation Scholar, American Legion Auxiliary Scholar, Bests Buy Service and Leadership Recipient and Alpha Gamma Delta Foundation Scholar.
Anglen's community service is also evident in several other projects, such as organizing nearly a dozen university-wide service projects at ASU, volunteering at an orphanage in Romania, and her fundraising efforts for the Juvenile Diabetes Research Foundation and the American Cancer Society.
Anglen has served as a business consultant for small businesses through the Innovations Advancement Clinic and as the President of the Entrepreneurs@ASU club where she worked with novice, student entrepreneurs. She has interned with several startups and is enthusiastic about continuing to help entrepreneurs succeed in business. She hopes to one day run an incubator or accelerator program for startups.