St. Mary's Food Bank
ASU MLK Community Servant-Leadership Award recipient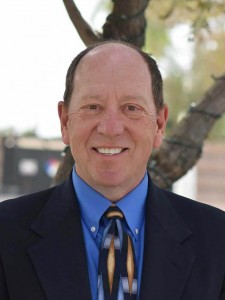 Accepted by Tom Kertis
St. Mary's Food Bank is committed to serving the Arizona community through volunteerism to better the lives of Arizonans in need, one meal at a time.
St. Mary's distributes food to almost 500 nonprofit partners including food pantries and homeless shelters that represent 13 of Arizona's 15 counties. Beyond food distribution, St. Mary's also oversees children's feeding programs and a community kitchen.
One of the organization's missions is to ensure no child goes to bed hungry. With initiatives such as Kids Café and the Backpack Program, St. Mary's hopes to end child hunger so that Arizona's youth can live healthy, productive lives.
St. Mary's hands-on approach to ending hunger not only distributes food, but also combats poverty through employment assistance at its Community Kitchen. Here, those who experience barriers to employment can learn food skills and receive food service training. The organization also offers job placement assistance and support to graduates of the program.
St. Mary's goes above and beyond to ease the burden of hunger and has had an unequivocal impact on members of the Arizona community.
Dontá McGilvery
ASU MLK Student Servant-Leadership Award recipient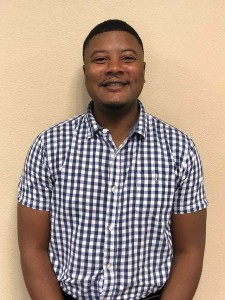 Dontá McGilvery is a servant leader at heart who has devoted his life to giving a voice to the voiceless. As a pastor, student and changemaker, he takes initiative in marginalized communities to promote representation while simultaneously combating misrepresentation. He is a Theater for Youth PhD candidate at Arizona State University and hopes to amplify the voices of people of color using theater as a platform.
McGilvery is the founder of Sleeveless Acts Drama Company in Phoenix. Sleeveless Acts is a nonprofit created to combat systematic inequality in the drama industry by telling stories that otherwise might have gone untold. In Spring 2019, he will teach a course he created at ASU entitled African American Theater that explores the work of black playwrights. He also serves as the Director of Drama Ministry at the First Institutional Baptist Church in Phoenix, where he oversees drama productions.
From joining a Civil Rights Pilgrimage across the U.S. Southland on three separate occasions to studying homelessness by becoming homeless himself for a year, McGilvery is an inspiration for his dedication to serving others. He is an agent of change committed to bettering the community as a whole and creating an equal platform of opportunity — on the stage and beyond.