Kevin Johnson
ASU MLK Community Servant-Leadership Award recipient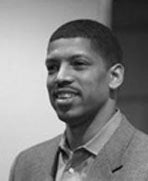 Kevin Johnson is most widely known for being a world-class athlete, having played in the NBA for 12 seasons with the Phoenix Suns before retiring in May of 2000. During his storied career, he was named to the All-Star team three times and received a gold medal in the 1994 World Championship games.
Not so well known is the fact that he is a world-class philanthropist and community activist, giving back especially to the Oak Park neighborhood of Sacramento, California, in which he was raised. Early on in his career, Johnson made a commitment to helping children in the disadvantaged area.
In the summer of 1989, he founded St. HOPE Academy, an after-school educational program in Oak Park that trains young people to become leaders and provides them with opportunities for educational, social and spiritual growth. He later spearheaded a fundraising drive that culminated in the construction of a $1 million facility for local students and their parents. In 1996, he also started a branch of the Academy in Phoenix to serve junior high and high school students.
Kevin also started a foundation to provide educational grants to students, and in 2002 he founded St. HOPE Public Schools, a charter school district, which includes a 1,700-student high school and a 200-student K–4 elementary school.
In addition to having contributed well over a million dollars to organizations nationwide, Johnson served on the board of directors for the Phoenix Suns Charities, Christian Athlete Ministries, Phoenix Symphony and the School House Foundation. He also speaks regularly to groups of school children and addresses universities and community groups on economic development and public policy issues.
Arlene Tavizon
ASU MLK Student Servant-Leadership Award recipient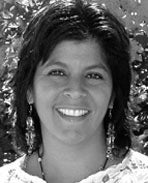 As a student activist and a senior in life sciences at ASU West, Arlene Tavizon is known for her many contributions to the campus and the community at large. Her activities range from student organizations and student advocacy committees to serving at food banks and organizing conferences on human rights and youth issues.
She has long volunteered at Tonatierra Community Development Institute, helping with English classes and a food bank. Each week Arlene loads food boxes at St. Mary's Food Bank and takes them to Tonatierra to distribute to the hungry, the elderly and the frail. She helped plan the Tonatierra human rights conference and works with residents to give them a voice.
Arlene is active in student government as a senator and also in Native American and Latino organizations on campus, focusing on motivating students to vote and promoting cultural events, all the while maintaining a high grade-point average. As a student representative at Arizona Town Hall, she promoted cultural diversity and minority access in higher education. She participated in a Native American book drive and fund raiser, helped run voter registration drives and was active in children's activities for Dia de los Muertos and Cinco de Mayo celebrations. She is known for rallying others to participate in the causes in which she believes.
The descendant of Mexican farmers and ranchers, Arlene learned from them about nature's relationship with the elements, plants and animals, and she is carrying that into a career as a biomedical researcher. She plans to pursue graduate studies in public health and epidemiology, hoping to be a catalyst in developing natural medicines that may prevent and treat diabetes and cancer, two diseases that have affected her family.