Jack Pfister
ASU MLK Community Servant-Leadership Award recipient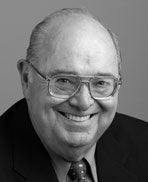 Jack Pfister is a builder and shaper of Arizona whose quiet service has made him a strong, steady influence in the growth of the state. He has been an engineer, a lawyer, a utility executive, a professor, and a key board member for many civic endeavors that have made an imprint on Arizona. He was a driving force behind Victory Together, ensuring statewide recognition of a Martin Luther King, Jr. holiday.
A fourth generation Arizonan, he began his career as a lawyer in the Phoenix firm of Jennings, Strouss and Salmon and later joined Salt River Project (SRP), becoming its general manager six years later. During his tenure there, SRP grew from a local water management and hydro-electric power company to one of the nation's largest power providers. Establishing a tradition of community involvement, he served on the Arizona Board of Regents, Arizona Town Hall, Flinn Foundation, Girl Scouts, YMCA, Arizona Humanities Council, Maricopa Community College Foundation and many others, and encouraged SRP managers and employees to do the same.
After leaving SRP, he served ASU as president of the ASU Research Park and as vice president of Institutional Advancement. He also was a professor in ASU's School of Public Affairs, teaching courses on management, leadership, and ethics. When Jane Hull became governor, she asked Pfister to be a member of her transition team, and he chaired her Growing Smarter Commission. It is hard to imagine what the development of Arizona would be like without the service and leadership of Jack Pfister.
Bridgette Gomez
ASU MLK Student Servant-Leadership Award recipient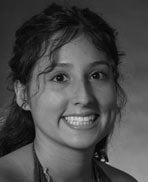 Bridgette Gomez is a dynamic ASU student who consistently dedicates her time and efforts to helping others. Those who work with her say she always has an exceptional attitude toward lending a helping hand, regardless of how busy she is with her schoolwork or how many commitments she has.
Bridgette first came to the university as a high school student, participating in the ASU Math-Science Honors Program for underrepresented students. She showed a high aptitude for math and became a peer counselor for the program, later serving as a math tutor. Because of her love for math, she finds innovative ways to share her interest, working with younger children in the schools and developing a Math Anxiety Workshop for ASU students.
Besides serving as a leader in more than half a dozen student organizations, Bridgette facilitates academic workshops on time management, note-taking, reading, test-taking strategies and study skills, and she mentors other students one-on-one in organization and goal setting. She is an energetic whirlwind of activity, yet she makes each person feel they have her undivided attention.
She volunteers regularly with homeless children in the Salvation Army Mind Wizards, helping children ages 6–10 learn about new subjects through interactive activities, stories and crafts. Bridgette holds a 3.9 grade-point average in secondary education with a specialization in math, and was named the Outstanding Scholar for the ASU Maroon and Gold Scholarship program. Soon she will be a dedicated classroom teacher, and a role model for young students.