Betty H. Fairfax
ASU MLK Community Servant-Leadership Award recipient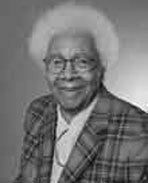 For six decades, Betty H. Fairfax has been an outstanding teacher, counselor, children's advocate and reformer. After teaching for 10 years in Cleveland, she came to Phoenix as a teacher at the segregated all-black Carver High School in 1950, later moving to Phoenix Union and then Central High School as a counselor and dean of students.
She is renowned as a no-nonsense but caring counselor who lays down the law to kids, sometimes making "home visits" in the wee hours of the morning. She demands accountability by schools, responsibility by students and active involvement by parents.
Her extensive commitment to public service includes serving on the boards of Teach for America, the Genesis Program, the Center for Developing Older Adult Resources, the Arizona Learning Center and the Delta Kappa Gamma Society International.
She and her sister Jean caused a stir in 1987 when they adopted the 8th grade class at the Mary McLeod Bethune School and promised college scholarships of $1,000 a year to all of the 92 graduates of the inner-city school who finished high school and went to college.
Among her other philanthropies are a scholarship at Kent State University for African-American students committed to careers in urban education, a fund for educational equity at the Arizona Community Foundation and two funds at the Cleveland Foundation that support public education.
She has won the Calvin C. Goode Lifetime Achievement Award from the City of Phoenix, the Hon Kachina Award for volunteerism, The Horace Steele Child Advocacy Award from Children's Action Alliance and the YWCA Tribute to Women.
Jean E. Fairfax
ASU MLK Community Servant-Leadership Award recipient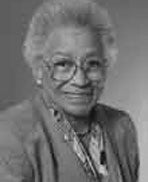 A leader in education, civil rights and philanthropy, Jean. E. Fairfax has been actively involved throughout her life in addressing critical social issues. She began her professional career in 1942 as dean of women at Kentucky State College and Tuskegee Institute.
For 20 years she had major assignments with the American Friends Service Committee, serving as a relief worker in Europe after World War II, then as a director of college programs and an administrator of civil rights programs. She directed a division of the NAACP Legal Defense and Educational Fund from 1965 to 1985.
As a leader in the civil rights movement, she was involved in many significant crises and developments: the closing of all public schools in Prince Edward County, Virginia by white officials, the first desegregation of schools in Mississippi, and the integration and restructuring of higher education systems throughout the South.
Jean participated in launching the World Council of Churches' program to combat racism, in drafting the Patient's Bill of Rights by the American Hospital Association, and in promoting reforms in the national school lunch program to include all needy children.
She has been a leader in philanthropy for 30 years, founding the organization Women & Philanthropy and serving on the board of the Council of Foundations. She has been especially involved in promoting black philanthropy, serving as a trustee of the Black Legacy Endowed Fund and a director for the Association of Black Foundation Executives. She has endowed many charitable funds with her sister, Betty.
Jean's awards include the Radcliffe College Lifetime Achievement Award, a Lifetime Achievement Award from the National Conference on Black Philanthropy, the YWCA Tribute to Women award and the Kent State University President's Social Responsibility Award.
Andrea Chavez
ASU MLK Student Servant-Leadership Award recipient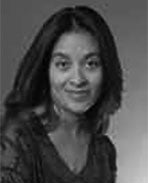 I am a senior majoring in Social Work with a minor in Family Studies, with a passion for helping the homeless community. Both my parents instilled in me that it is what you give to others that matters the most. Volunteer work has been important to me since I was young, and I believe it has shaped me into who I am today.
I also work with PATH (Pro-active Allies for Tempe's Homeless), a group dedicated to serving the homeless community of Tempe. Each Friday evening we prepare food bags to distribute to those who are in need of food. Handing out the bags is a small part of the evening for me. I have the pleasure to sit and converse with those who feel like shadows to the rest of society. It is amazing to see how their faces light up.
I have also volunteered with many other groups including Tempe St. Luke's Hospital, the Andre House, ASU's Student Speakers Bureau, ASU Cares, and AIDS Awareness Week. Service is very important to me, and I strive to share the passion with others in hope that they too see how important it is to give. I remind myself that I am here fulfilling my dreams because others have seen the potential in me to succeed.