Dr. J. Eugene Grigsby
ASU MLK Community Servant-Leadership Award recipient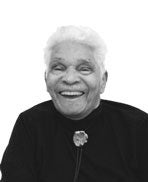 Dr. J. Eugene Grigsby, Jr. is an artist, educator, author and community servant whose rich contributions to Arizona and the nation are legendary. Having grown up in a segregated society, he has achieved much throughout his life and has reached out to help others all along the way.
Grigsby earned degrees from Morehouse College and Ohio State University before serving as master sergeant in an ammunition company under General George Patton. Honored with the Purple Heart and Bronze Star, after World War II he wrote, produced and directed a hit musical comedy that entertained U.S. soldiers stationed in Germany.
By 1946 he was in Phoenix teaching at the all-black Carver High School until 1954, a landmark year that closed the school and ended educational segregation in Arizona. He was art department chairman at Phoenix Union High School for 12 years before joining the ASU faculty, serving as professor in the School of Art for more than 20 years.
Throughout his career he has worked to inspire and uplift African Americans as well as the larger community, playing leading roles in scores of organizations. He founded COBA, the Consortium of Black Organizations and Others for the Arts, and he also was a founder of Artists of the Black Community/Arizona, the Garfield Organization for downtown revitalization and the Neighborhood Housing Service.
Grigsby served as president of the Arizona Art Education Association and vice president of the National Art Education Association, and the latter organization named its meritorious service award after him. In September 2007, the Congressional Black Caucus in Washington, D.C. honored him with the Award for Distinguished Contributions to African-American Art and Education.
At 91, he continues his involvement with the organizations he helped found, in addition to the Booker T. Washington Child Development Center and other community groups. His work is displayed all over the world, including the Metropolitan Museum of Art and the Phoenix Art Museum.
In the future, Norton says she plans to continue her work with homeless and hopes the homeless epidemic is brought to an end.
Dominick Hernandez
ASU MLK Student Servant-Leadership Award recipient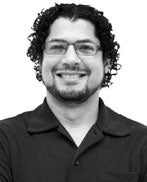 Dominick Hernandez, a senior in business at the Polytechnic campus, has become a student leader within only two years of enrolling at ASU. He brought with him a wealth of experience, having spent six years in the U.S. Army and five years in the business world, and he has put that experience to good use.
Hernandez didn't intend to get involved in campus activities, but when he was asked to join the Campus Environment Team he found he enjoyed it. Soon he was approached to create a poetry jam, since he had performed poetry in New York, and instead he expanded the event to an Artist Mic Night, which was a smash hit and will be a continuing event.
Since then he has helped found a student group for sustainability, recruiting other students to join him in green efforts. He co-founded a leadership and success society and began organizing events. He marched on the state capital to demonstrate against educational budget cuts.
This year he became director of Polytechnic's Associated Students at ASU, and he was selected as part of the ASU Homecoming Court and also a representative to Arizona Town Hall. It's a far cry from his work as an Army supply manager at Fort Polk, or as a director of franchise relations for a trophy company.
One of Hernandez's leadership strengths is his ability to rally others, encouraging them to get involved in the ASU community. He has changed the tone of the Polytechnic campus, expanding the number of first- and second-year students who take part in campus opportunities and events.